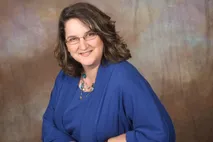 Heidi Evers is a Licensed Professional Counselor-Mental Health and maintains a private practice in Brookings, SD.
Specializing in: Mental Health Counseling or Therapy for Children and Adolescents, Women's Issues, Life Transitions, Grief/Loss Counseling, ADHD in Children and Adults, Academic Issues, Family Counseling
Areas served: Brookings, Lake, Moody, Kingsbury, and Deuel County, Elkton, Arlington, Volga, Colman, Flandreau, Estelline, Bruce, Marshall, MN, Pipestone, MN, Lake Benton, MN
With over 20 years experience as a mental health therapist, and as a graduate of South Dakota State University specializing in Cognitive Behavioral Therapy and mindfulness based practice she is currently serving as private practitioner working with a broad spectrum of clients. She has been trained in brainspotting and utilizes this innovative approach to work with clients experiencing trauma and many other issues. Among her areas of expertise are working with grief/loss, anxiety, depression, life transitions, working with children and adolescents, attention deficit issues, behavioral issues and much more.
Heidi is an interactive, solution-focused therapist. Her therapeutic approach is to provide support and practical feedback to help clients effectively address personal life challenges. She integrates complementary methodologies and techniques to offer a highly personalized approach tailored to each client. With compassion and understanding, she works with each individual to help them build on their strengths and attain the personal growth they are committed to accomplishing.
Education Heidi received her Bachelor of Science Degree from South Dakota State University, majoring in Psychology with a minor in Human Development. Her Master's Degree, also from South Dakota State University, is in Counseling with an agency mental health emphasis.
License, Certifications & Awards Heidi holds a Licensed Professional Counselor-Mental Health License, which is highest level of licensure in South Dakota for Counselors. She has received awards in the past for Outstanding Agency Internship Supervisor and was awarded the South Dakota Counseling Association Counselor of the Year Award.
Additional Training Heidi has received a wide variety of training over her 20 years of experience to include: grief/loss, ethics, reality therapy, depression, brainspotting (visit https://brainspotting.com for additional information), various topics in working with children and adults and many more.
Professional Activities and Memberships Heidi is an active member of the American Counseling Association and the South Dakota Counselors Association. She also is a member of the South Dakota Mental Health Counselors Association.
For Current Clients: You can access your patient portal here: https://portal.therapyappointm...